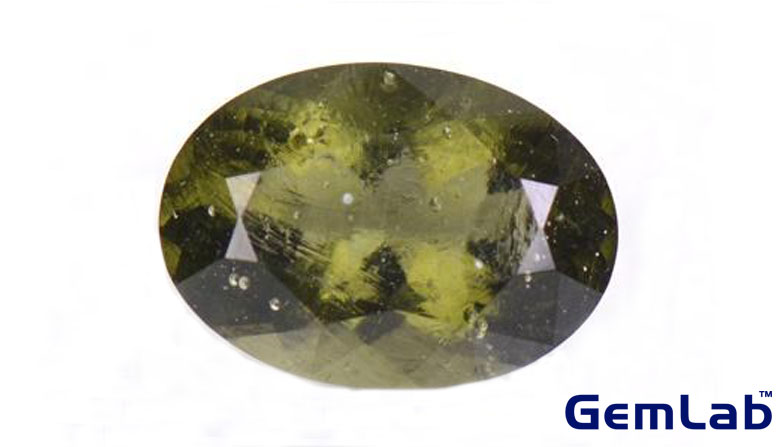 With an intense frequency and high vibration, the Moldavite stone is certainly one of its kind. This gemstone belongs to the Tektite family and is a type of natural glass. Available in a variety of shades of green, it is known for its stunning hues that include pale green to deep forest green, olive green, and brownish green.
The stone gets its name from the town of Moldauthein in the Czech Republic, where the stone was found for the very first time.
For ages now, this stone has been used to bring good luck and fulfill the wishes of the wearer. Those who want to bring significant changes in their life can wear this stone and transform themselves and their lives for the better.
Sources of Origin Moldavite Stone
At present, moldavite deposits exist in various parts of the world including Austria's Waldviertel, Germany's Lusatia, and Czech Republic's Southern and Northwestern Bohemia, as well as Western Moravia.
How to use Moldavite stone?
Those who wish to get a meaningful experience from their lives can wear this stone as a crystal on any part of their body. In fact, they can even hold this crystal in their hands during meditation to reap its amazing benefits. Doing so will help in alleviating stress and exploring a state of deep peace.
In addition, this stone can be used together with isochronic tones to make the most of its high energy. By using this stone, one can improve their psychic abilities and connect with their spirit guides.
Thus, it is a must have a stone for those who wish to be on spiritual journeys and transform their lives spiritually.
As a spiritual talisman, Moldavite offers several benefits to the wearer. In fact, when wear as an amulet, this stone is also brings fertility too.
Wearing the Moldavite stone as jewelry is extremely beneficial as it becomes easier for the wearer to enjoy the benefits of this stone.
By increasing the intuition of the wearer and developing their psychic abilities, this incredible stone helps in changing without any difficulty.
Moldavite Stone Properties
Gemological properties
The Moldavite stone comes with a hardness of 5.5 on the Mohs scale. Thus, it is somewhat a hard stone, but not very durable. It consists of silicon dioxide (SiO2) and aluminum oxide (AlO3) and has a density that ranges from 2.32 to 2.38. It has an amorphous crystal structure and vitreous luster.
The stone comes in transparent to opaque clarity. However, transparent Moldavites are extremely rare to find and thus, are highly valuable.
They are also the finest variety. Commonly found moldavite gemstones are opaque with slight levels of translucency.
Metaphysical properties
The Moldavite stone is known for its amazing metaphysical properties. This stone works wonderfully well when it comes to identifying illnesses. By illuminating the source and releasing powerful healing energies, this stone aids in curing several conditions.
Those who wish to look young for as long as possible, this stone can be a boon for them as it helps in slowing down the body's aging process.
The stone is also a blessing for those who have poor vision as it can treat eye-related illnesses. It is also beneficial in the treatment of gout, allergy attacks, flu, asthma and respiratory problems.
On the wealth front, this stone is highly beneficial in resolving money-related issues. With the energy of growth and expansion, it brings several new opportunities for the wearer.
Moldavite stone also protects the wearer and helps in ensuring safe travel.
Being a stone of the heart, moldavite works with the heart chakra and balances it. Making sure that you get immense love and happiness to give to others. By making you positive and energetic, it helps you become a ray of hope for everyone around you.
Wearing moldavite gemstone can also help in getting rid of any blockages within the wearer. Which means they will be better tuned to their needs and wants. In this way, the users of moldavite can avoid wasting their time on things or people that are of no help to them.
No matter how tough your life may get at times, wearing Moldavite Stone can keep you aligned with things that are of significance to you.