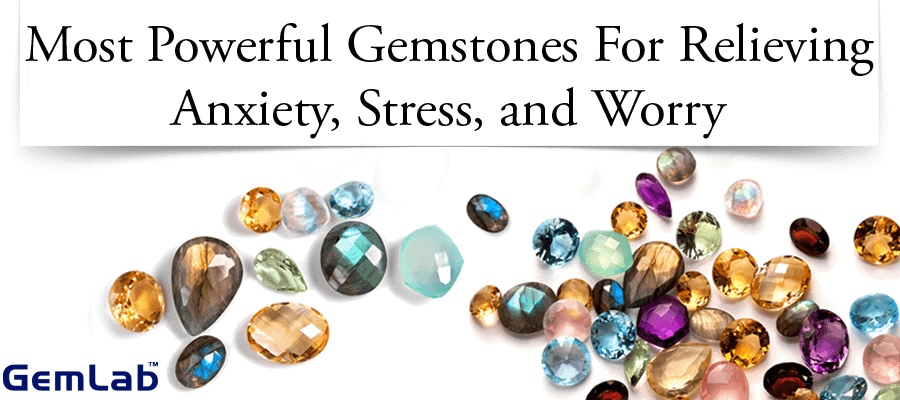 As we know, natural gemstones help us so much, a gem is a piece of mineral crystal which is cut and polished form is used to make jewelry or for astrological purpose. People wear these gemstones, mostly for an astrological purpose to get benefits and to heal their diseases.
The following gemstones are the most powerful for calming anxiety and bringing deep inner peace. If you have anxiety, nervousness or generally intense energy then Keep these Gemstones with you. I have also worn a Gemstone as an amulet.
Lepidolite Stone
Lepidolite was discovered in eighteen century and it is the best gemstone for anti-anxiety. It's actually mechanized lithium and when it comes in use, it can help prevent depression and boost mood. Lepidolite can directly use on painful parts of the body like nerve pain, joint problem etc.
Hypersthene Stone
It is for moon balance and raising energy to balance the chemistry. This stone is also use for self-esteem, assist with emotional expression and helps with ADHD, Autism, Mood Disorders of all kinds, and helps bring about restful sleep too.
Amethyst Stone
Using an Amethyst stone as a meditation focus will increase the positive spiritual feelings. Amethyst helps overcome fears and cravings. It also helps relieve headaches. Amethyst is the peace stone for opening up your Crown Chakra and connecting you to your spirit guides who can calm your energy.
Amazonite Stone
Amazonite works to stabilize your voice and helps you calm down and under pressure, it is a major stone of the throat cycle.
Blue chalcedony Stone
It is a powerful gemstone for anger management and forgiveness. This is evidence of cohesion and inner peace, the best alignment of all. Very light vibration.
Green Rutilated Quartz
This is the stone of the grounded healer and One of the Powerful Gemstones. This gem helps to stop the panic attacks and has the power to increase intentions, healing, and grounding and increase circulation of life force.
Clear Quartz
The stone of magnification, intensification, sealing of spells or intentions and holding sacred space. This point is to increase the properties of all other stones in this list.