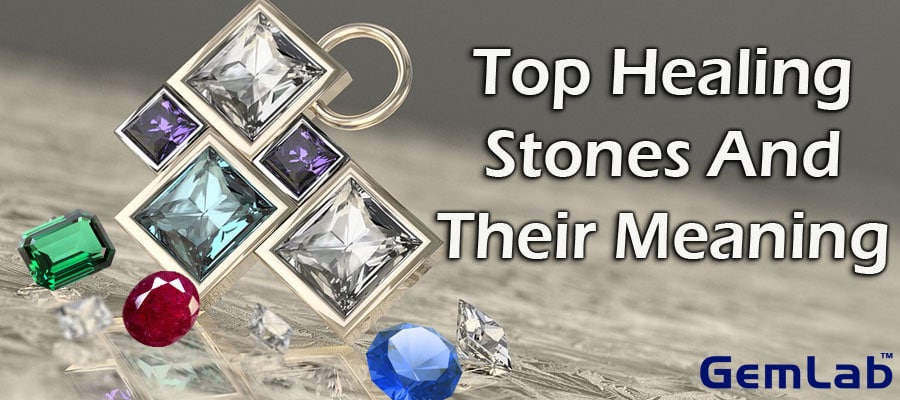 Gemstones have amazing healing powers. Most importantly, They can uplift a person and change their life by treating several conditions.
There are several healing stones that have been benefiting humans for ages. These can provide energy, draw wealth, improve mental health, boost up the confidence of the wearer and can also help in strengthening love.
So, Keep reading to find the meaning of the top healing stones of today.
Healing Stones And Their Meaning
Agate Gemstone– It makes one stable, provides strength, courage and clarity of mind.
Amethyst Gemstone– This gem represents spirituality and transformation. It protects, cleanses and promotes happiness.
Ametrine Gemstone– It maintains a balance between spirituality and routine life. Also, It is great for improving mental and spiritual clarity.
Apatite Gemstone– It denotes unconditional love and is perfect for those who experience difficulties in relationships.
Aquamarine Gemstone– This gem enhances self-expression and provide courage and stabilizes married life.
Azurite– It cleanses the mind and the soul, and also strengthens memory and concentration.
Emerald Gemstone– It signifies intelligence and intellect, brings creativity, and improves communication skills.
Fluorite Gemstone– This healing stone boosts mental health by removing confusion, increasing intuition as well as developing awareness.
Garnet Gemstone– This energizing and regenerative stone symbolizes creative energy, faith, truth, and love.
Hematite Gemstone– It balances energy, bringing self-confidence and eliminating negativity.
Jade Gemstone– This gem brings good luck, dispelling negativity and bringing wisdom.
Malachite Gemstone– This healing stone absorbs negative energies, treats cold sweats, malaria and asthma.
Moonstone Gemstone– It improves intuition, brings emotional balance, control stress and anxiety.
Onyx Gemstone– This stone controls emotions, helps to build focus, reduces anxiety, fear as well as self-doubt.
Opal Gemstone– Opal is the gem that fosters love, hope, and creativity.
Peridot Gemstone– Peridot helps in treating , depression, anger as well as jealousy.
Ruby Gemstone– This healing stone enhances self-confidence, banishes sadness, increases concentration and motivation.
Sapphire Gemstone– The sapphire stone helps in removing negative thoughts and bringing a positive outlook towards life.
Sunstone Gemstone– This stone brings originality, boost independence, eliminate fear and stress.
Topaz Gemstone– Topaz makes the wearer strong and improves intelligence as well as mental clarity.
Turquoise Gemstone–  This healing stone protects the wearer from negative energy. It also brings good fortune and peace.