Jade is a special and historical stone that is believed to promote wisdom, peace, and balance. Jade is a symbol of love. It is a green mineral rock.
This gemstone has been used in China where it cuts into different types like beads, pendants, etc. Jade is also known as a healing stone.
The green jade gemstone is derived from the silicate minerals nephrite and jadeite; both of them are rich in calcium, magnesium, sodium, and aluminum. Jade can be used to bring money into your life. This complete guide to this  stone will help you know about jade stone .
Jade in Different Color & Its Powers
Black Jade:
Black jade gemstone has an ability to protect by warding off a negative, physical or mental strike, particularly the negative energies related to self-vanquish.
Blue Jade:
Blue Jade is relates with calm, peace and reflection. It is popular as the dream stone and very useful for encouraging your dreams and visions as well as helps to calm the mind of the wearer.
Lavender jade:
Lavender jade helps to heal your emotional pain while nourishing spiritually.
White Jade:
White Jade helps to better focus on your task. It is also very helpful to improve your right decision-making process.
Orange jade:
Orange jade is about the delight that can be accomplish through associations with every single living being. Lavender jade energy gives calm incitement of the brain.
Red Jade:
Red jade importance needs to do with the life drive. Utilization of red jade diminishes fears while it empowers activity and strengthens the life-constrain energy.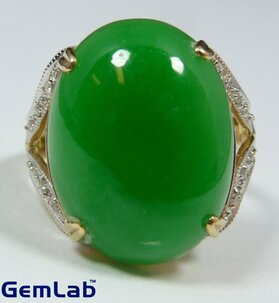 Origin of Jade
Gemstone mining of Nephrite is New Zealand, Australia, Brazil, China, Canada, Zimbabwe, Russia, Taiwan, Alaska, and Poland.
The main source of jadeite is Myanmar (Burma), which is also the only source of imperial jadeite. Jadeite is also found in Japan, Canada, Guatemala, Kazakhstan, Russia, Turkey, Cuba, and the USA.
Healing Properties of Jade
Jade is a protective stone, It guards us against accident and misfortune.
It is very helpful for Heart, immune system, Nervous system, kidneys, and hair.
The lavender jade helps you to achieve self-control.
Problems with bones and joints are improve with jade stone.
When the person wears it as jewelry and when it touches the skin of the wearer it improves the heart chakra.
Jade is very helpful for Healing emotional, physical and spiritual energy.
Jade has the ability to absorb any negative energy from the surrounding space.
The benefits of wearing jade stone are that it boosts confidence and encourage your self-sufficiency.
Jade helps stitches to bind and heal properly.
Green jade resolves the blockages and to rebalance the heart chakra and also helps to understand our own emotions and needs clearly.
Frequently asked questions by our customers on Jade Stone
Question: In Which metal ring do I wear jade gemstone? Ryan, Canada
Answer: Jade Stone can be worn in Gold, Silver and Platinum ring.
Question: In Which finger should I wear Jade stone ring? John, Las Vegas
Answer: For getting better results from jade ring you should wear it in index or ring finger.
Question: Which color of Jade stone is the most popular and effective? James, New Zealand
Answer: The most popular color of Jade stone is the imperial emerald green. The positive energy of jade stone helps to remove negativity from the mind and body.