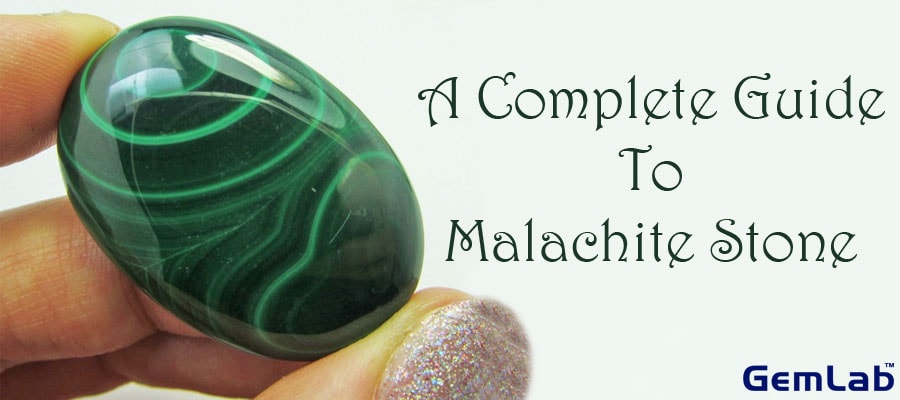 Malachite Stone is a popular stone with its intense green color. It is also one of the protective gemstones. Malachite has an awesome number of qualities that make it a magnificent stone to be utilized for supernatural purposes, specifically its energy to shield you from negative energies. Malachite is also very helpful to protect its wearer from accidents.
These green gems have a phenomenal activity to help you to make a move, and to roll out improvements throughout your life where required. It helps inventiveness, upgrades the advancement of your intuition, and is a solid stone for the heart, both for the physical heart and to help your healing emotionally.
Gemological Properties of Malachite
Formula: Cu2CO3(OH)2
Color: Bright green, dark green, blackish green, commonly banded in masses; green to yellowish-green in transmitted light
Hardness: 3.5–4.0
Luster: Vitreous, silky, or dull
Specific Gravity: 3.6–4
Malachite Stone Origin
Malachite stone comes from Zaire, South Africa, Romania, the Congo, Russia, Australia, Chile, and the USA. It is found inter-rowing with another mineral-like azurite malachite mixture is common. But it is also found with a number of other copper-based minerals, including turquoise and Chrysocolla.
Healing Properties of Malachite Stone
Malachite is a stone that should not utilize for physical healing.
Malachite is famous as the "reflection of the spirit". This is variable in its condition.
This achieves the internal sentiments of the individual and reflects what is there, negative or positive.
 Malachite beautiful to the point that one might want to wear it in adornments, yet alert must be utilized when wearing Malachite.
It will dependably reflect how you feel, if you feel negative don't wear Malachite. Keep a bit of malachite in your room it will help you to dispose of bad dreams.
This Gemstone heals fractured bones, swollen joints, and arthritis. It is also very helpful to release toxins from the body.
How to Use Malachite ?
This is a powerful psychic protection stone that will get so much negative energy that it must be purified routinely. Setting it on a quartz group may profit it.
Try not to clean it with salt or saltwater, as this will harm it, but use one of the other cleaning and caring methods.
Malachite will get pollutants from the air, and this makes it an amazing stone for cleansing the air in the event that you live in a zone where pollution is an issue.
This is a stone that is reputed to soak up plutonium pollution, so it is prescribed to be kept in homes that are found near a radiation source whether natural or unnatural.