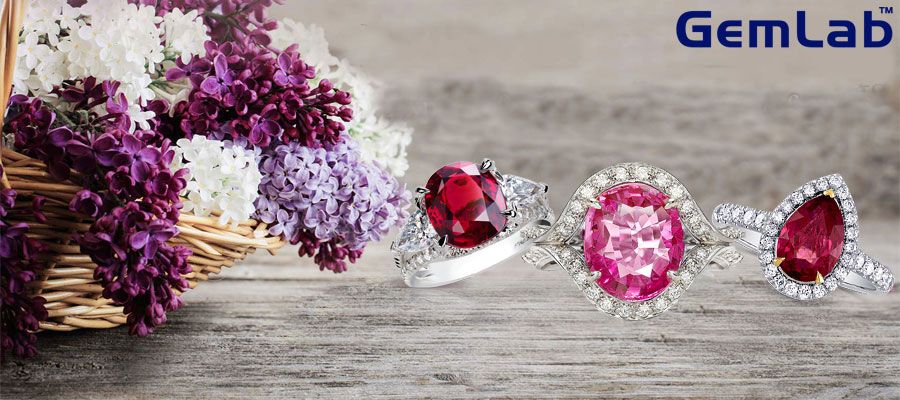 Rubies are one of the most popular gems in the world, and probably the most alluring stones of all. In fact, Ruby gemstone is one of the hardest gemstones in the world.
This is why buying a ruby stone can be an investment for generations to cherish and adore.
Ruby birthstone for the month of July and offers the same allure as the summer sun. With their value rising as per their size, some rubies can even be worth more than a diamond of the same size.
Out of all varieties, the Burmese "Pigeon's Blood" rubies command a higher price compared to all other types.
Due to their complex structures, pure rubies are very rare in large sizes. That's the reason why you can easily find a lot of treated rubies, which have undergone some processing to alter their structure and appearance. Not natural, and thus often cheap.
Since a ruby gemstone is very expensive and rare, you must take up extensive assessment and testing to make sure that you buy a quality stone worth the money that you are spending.
Although it is very difficult to evaluate the value of a ruby with bare eyes, knowing about its structure, composition and appearance can help you eliminate the cheap quality stones from the lot.
Natural Ruby Gemstones
The natural rubies are gemstones in complete raw form, which are not heated or treated in any manner. The first attribute of a natural ruby stone is the luster and shimmer which it holds.
Natural rubies appear to be illuminated from within. But this cannot be the only criteria to declare a stone pure ruby as lead-glass filled rubies are also treated to create the illumination.
A gem expert can study the natural inclusions inside the stone and determine if it is natural or treated.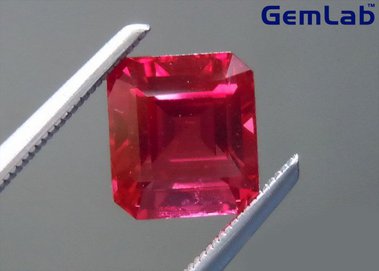 The natural inclusions of a ruby, which can be clearly see using a microscope (or a simple 10 x magnification loupe) include rutile needles (intact, fine) intersecting at 60 degrees angle in the same plane, boehmite needles and fingerprint inclusions.
The growth zoning or banding in natural ruby is angular, straight or hexagonal. These have unaltered mineral inclusions with clear or opaque color and intact two-phase inclusion.
Read Also – A Complete Guide To Ruby Gemstone
Lead Glass Filled Rubies
These are probably equivalent to replica stones as they generally don't have the ideal structure for a ruby.
Poor quality ruby stones are exposed to acid in order to remove mineralized inclusions, making its texture soft like a sponge. It is then infused with lead glass to add strength to its structure.
Although some lead glass filled ruby stones offer a similar luster and illumination to natural gems, their durability is nowhere equal to the natural rubies. Treated rubies crack easily when exposed to a flame or sometimes during re-plating.
Differentiating Between Natural and Glass Filled Rubies
As stated before, it is not easy to clearly distinguish between natural and synthetic ruby stones without proper knowledge. However, there are some identifiers of glass-filled rubies which are visible under a microscope or a 10 times magnification loupe.
Let's take a look at a couple of such attributes here:
Lead Glass rubies holds gas bubbles within them, which are create result of the treatment. These are easy to spot with a little magnification.
Synthetic rubies also have structural fractures which give out a blue and orange flash effect when put under black light.
It is important to trust only renown and genuine ruby stone sellers. Experts to get the best quality natural ruby gemstone which stands true to its incredible characteristics.