Fluorite Gemstone is an essential mineral that is compose of Calcium Fluorite. The fluorite stone shows cubic and octahedral faces set upon a micaceous matrix.
It is one of the most colorful minerals both in ultraviolet and normal light. The fluorite gemstone is useful gemstone which is not only use for ornaments purpose but also use for commercial uses.
Basically, this stone is for the production of glasses and enamels. These stones have low dispersion that aids this stone for create lenses for telescopes and microscopes especially lens that exhibit less chromatic aberration.
Fluorite is the second most famous mineral in the world.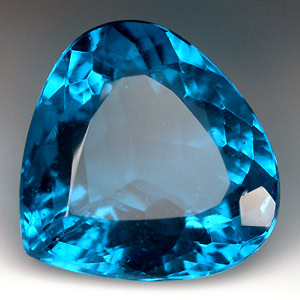 Due to the fact of its captivating properties, this stone is felt engaging for mineral collectors because it have diverse crystal habits that consequence a well-form clean crystal.
The mineral Fluorite has an ideal octahedral cleavage. It means that fluorite has four similar directions of cleavage, which can develop a perfect octahedral or diamond shape when cleaved correctly.
These cleaved octahedrons are popular in rock shops all over the world. However, the natural (e.g. uncleaved) octahedrons are much harder to find.
The name fluorite is comes from the Latin word fluo which means the flow of water or stream. The mineral fluorite is flux which also means wash or current flow of water.
However, in the year 1852, the name fluorite was first attach to the phenomenon of fluorescence, which is easily discover in fluorite due to the presence of certain impurities in the crystal of this mineral.
In regard to this, the word "fluorspar" is generally use for these minerals in industries. The fluorite mineral is form of Calcium fluoride that melts at the temperature of 1676 k.
Color:
The fluorite is allochromatic means that the stone is discover with certain impurities. And, these impurities will aid this mineral to exhibit different colors.
Consequently, this stone is comes in various colors and it is occasionally popular as the "most colorful gemstone in the world".
The distinct capability to exhibit an ample amount of colors has built its reputation on the assembly of all minerals. Consequently, by virtue of its dominant properties, this stone is being majorly used in the field of jewelry and industries.
Moreover, the fluorite mineral comprises each color of the rainbow along with some additional color like white, black and clear crystals.
Although, the primary colors of fluorite are green, blue, purple, white, red, light pink, black and brown. Fluorite minerals exhibit different colors due to the presence of impurities in minerals and maximum exposure to radiation.
Occurrence and Mining:
The fluorite minerals are spot from all over the world in ample quantity. As per estimation, this stone is deposit across 9000 areas.
This mineral is elementally deposit in hydrothermal origin and acknowledge to be the notable mineral in granite and other rocks.
By far 230 million ton fluorite is place across the world and South Africa is acknowledge to be the top reservoir of fluorite mineral.
Additionally, China, Mongolia, Mexico, Russia also produces this stone in large quantity. The first recognized area for mining of fluorite was discovered in 1843 by J>B> Jukes a prominent gemologist.