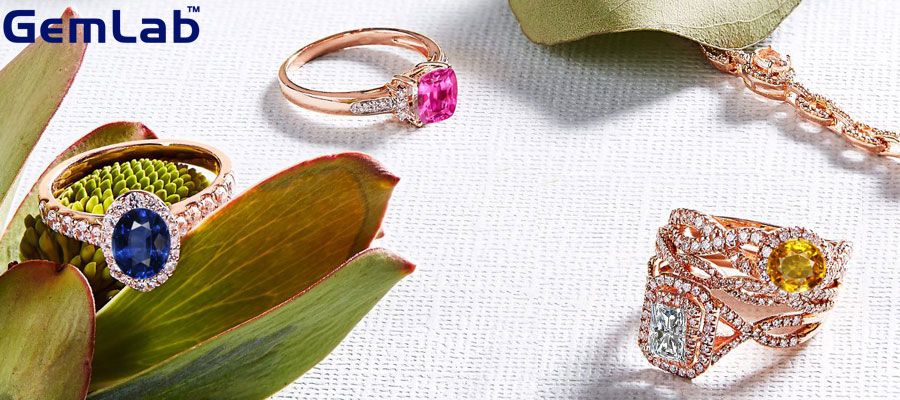 One of the most precious natural gemstones ever, a sapphire is a beautiful gem that has mesmerized the mankind for many years now.
Available in stunning colors that are great to look at, this gemstone is a desirable option for those who need an elegant and lavish gemstone in their collection.
A variety of the mineral corundum, it is highly valuable due to its rarity. It is also a durable gemstone thanks to its rating of 9 on the Mohs scale of hardness.
This means, investing your money in this gem is not only a wise decision but will also yield great benefits for a long time to come.
Origin
Many times, the mention of the sapphire recalls the color blue; the gorgeous blue sapphire could be the reason behind this.
In fact, its name originates from the Persian word 'safir', which in turn is taken from the Greek word for the color blue. Since time immemorial, this gemstone relates with luxury and sophistication.
It was also one of the twelve precious stones that were on the breastplate of Israel's high priest. Across the world, it comes from just a few locations, prominent of them being Burma, Kashmir, and Sri Lanka.
Sapphire Varieties
While the incredible sapphire is available in a range of colors like the blue sapphire, yellow sapphire, white sapphire, pink sapphire, etc.; it is also available in different varieties. Let's take a look at some of these varieties:
Padparadscha Sapphires
One of the rarest gemstones found in the world, Padparadscha Sapphires, with their lovely orange-pink tone is extremely valuable. These are originates in very few regions in the world and mainly in Sri Lanka.
Star Sapphires
A unique variety of the equally unique sapphires, star sapphires are famous for their asterism effect that creates a remarkable six-rayed star. The effect occurs in almost all colors, though orange, green and yellow star sapphires are a rare find.
Color-Change Sapphires
Another highly rare variety of sapphires, color-change sapphires exhibit different hues in natural light and artificial light.
Blue is the common color in these sapphires, and you can also find them in greenish, pinkish and violet tones – it all depends on the specifications of the stone type.
Fancy Sapphires
Sapphire gemstones that are found in any colors barring red, blue or colorless are termed as fancy sapphires. A "red sapphire" is called a "ruby". A blue sapphire is usually known as just "sapphire". And "colorless" is called a "white sapphire". Rest all are termed as fancy ones.