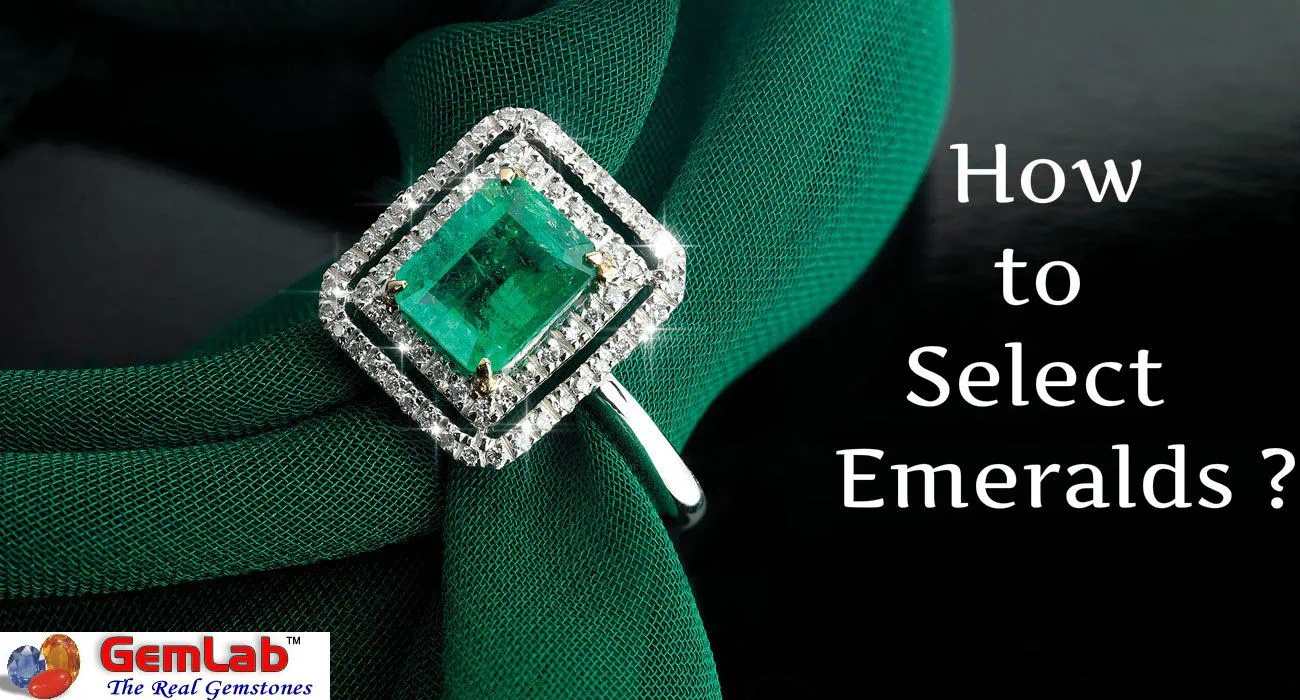 Genuine gemstones are rare to find and this is the very reason why it is so vital to learning about the physical attributes of a gemstone. If you will be aware of these, the chances of being fooled by unscrupulous sellers are reduced to a minimum. Choosing an emerald is as vital as wearing it because only a good quality emerald stone will be able to bring desired results for the wearer. Therefore, the best bet is to look for a certified emerald from a reputed seller.
One needs to learn about the physical attributes of a good quality emerald, so as to make sure that he purchases nothing but the best, as only a good quality emerald can bring the desired astrological benefits for the wearer.
A good quality emerald is deep green in color, has no visible flaws (though totally flawless emeralds are very uncommon) and is relatively hard, yet sensitive. Be sure to go through this checklist before you buy an emerald.
You must know about the physical attributes of a good quality emerald so that you can check out its ingenuity. Another way is to have it examined by an expert before you close the deal. Following are some points to check before you buy this gemstone: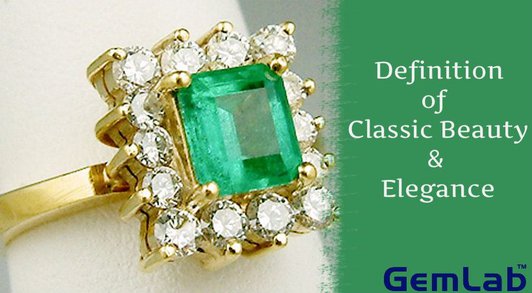 The color of Emerald Stone
Emerald is a gemstone variety of the mineral beryl, which carried trace amounts of chromium and in some cases, vanadium.
The primary color of emeralds is green, while they can occur in hues which vary from yellow-green to blue-green. A fine emerald stone is the one which is well saturate and its primary hue of green is vivid and bright.
A deep green color is desirable as it is consider the main parameter of its purity. This is why Colombian emeralds are of good quality, as compared to their lighter counterparts such as Brazilian emeralds.
Clarity of Emerald Gemstone
It is normal for emerald to have some inclusions and surface fissures. Though the ones which have no such inclusions which are visible to the naked eye are flawless.
In fact, the gemstones which have minor flaws are considered to be authentic. It is very rare to find such emeralds, in which surface breaking fissures are absent, which is why most of them are treated to improve their clarity.
The treatment of emeralds is done by oiling them to fill in the surface-breaking cracks and fissures.
The hardness of Emerald Gemstone
Emerald gemstone measures 7.5 to 8 on the Mohs Scale of hardness, which implies it is less hard in comparison to some other gemstones such as diamond and corundum (different varieties of sapphires).
This means that emeralds happen to be brittle in nature and require extra care. You need to protect them from hard and abrasive surfaces. In Addition to, extreme temperatures, as both these conditions can cause damage to the gemstone.
Moreover, these should not be subject to steam cleaning or usage of strong chemical detergents. Because it may result in loss of effect oiling treatment to camouflage the internal flaws of the gemstone.
When you buy a natural emerald, make sure that you check out all these characteristics. So that you do not land up with a fake gemstone.
A handy tip is to buy loose emerald stone and then have them studded in a ring so that you can check out the minute details of the emerald gemstone.