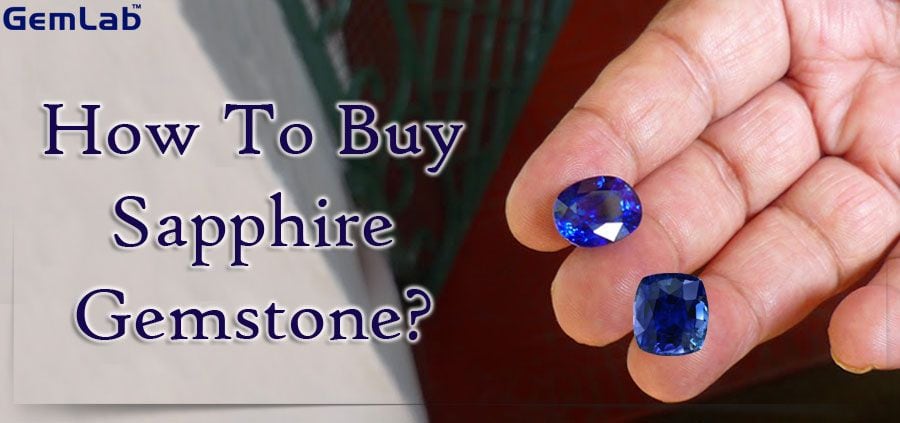 Sapphires are the most precious gemstone in the world. The rarity of the sapphires is very high. It is the second hardest gemstone after diamond.
The Mohs scale of a diamond is 10/10 and the Mohs scale of sapphire is 9/10. It is a variety of corundum and aluminum oxide. It is found in different colors like green, orange, pink, white, particolored, etc.
If you are new and want to buy sapphire and you don't have much information about sapphire then here, I'm going to tell you some points that will help you to buy a sapphire very easily and with the help of this you will be saved from deception.
First of all, know about what type of sapphire tone you want to buy:
Sapphires come in blue color, with the lightest being Sweden princess blue and the darkest being navy and black. The most prized shading is regal blue, which is amidst the scale.
As the most prized, in any case, it is additionally the most costly. Camelot and commodore blues, which are one shade lighter and darker, separately, are comparable in tone however somewhat more reasonable.
Take the hue into consideration:
Blue sapphires can be immaculate blue, or they can be tinted with green or purple. By value, pure blue ranks highest with slight purple tints following shortly after. Solid purple tones and any green tone are by and large thought to be undesirable.
Looks at the transparency:
The more transparent stone is more brilliant and expensive too. While you are buying sapphire gemstone it is a must to overlook its transparency.
Those are fully transparent or semitransparent gemstones allow the light to pass through and these gemstones are real. But opaque gemstone or semi-opaque gemstone did not allow the light to pass through.
Always consider a fancy color gemstone:
As we all know the blue color is the most common color in the sapphire. It is known as the blue sapphire. Sapphires are found in many colors like pink, green, white, orange, yellow, etc.
Pink sapphires are also popular in a sapphire family. There is also a stone which is known as Padparadscha sapphire which combines with orange and pink color. It is considered rare and valuable.
Origin of sapphires also affects the prices:
Sapphires are mined in Kashmir, Burma, Mogok, Ceylon, etc. An origin always affects the price of sapphire or any other gemstone.
Ceylon sapphires are usually more prized. Kashmiri sapphires are also very expensive by its origin and quality.
That is happening because gemstones are directly coming from mines, not from other locations.
It is very important to know that Gemstone you are going to buy, what is the Origin of?
Focus on cuts:
The cut does not refer to the shape of the stone, it refers to the facets on a gem's surface, which enable light and shading to radiate through getting it done.
A deep cut sapphire is better shading, while shallow stones regularly search too enormous for their own particular weight and look lighter in tone.
The cut of sapphire is typically rated on a scale of excellent, very good, good, fair, and poor.
Look more inclusions in blue sapphire:
The sapphire rating is based on the number of inclusions and cracks inside a stone. If a stone has more inclusions than it is a more expensive gemstone.
Always expects more inclusion with blue sapphire stone. Inclusions and cracks are the main points to understand that the stone is unheated and untreated.
Gemstone Certification
It is important that when you are buying gemstone online to ensure that the certificate is from an independent and established Gemlab.
Gemstone certification adds value to your purchase. If any case your Gemstone is accompanied by an Appraisal from an established Government Body or a professional appraiser it is a big bonus.